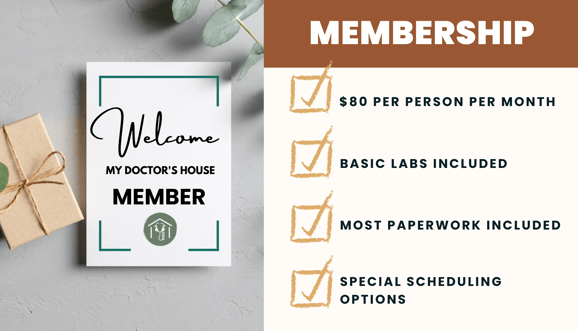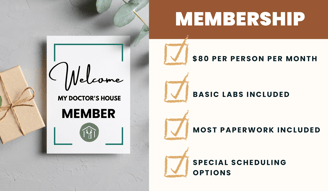 Membership is $80 per person per month. Each member receives a coupon code to cover the cost of primary care visits, basic lab testing, and paperwork. Members also have access to evening and additional scheduling options.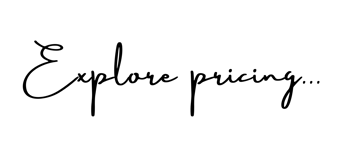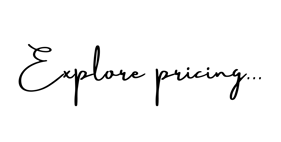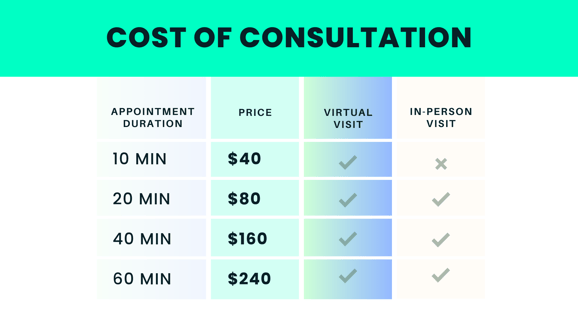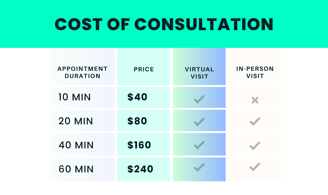 An appointment with My Doctor's House can be scheduled as an in-person consultation or as a telehealth (virtual) visit. The consultation cost ranges from $40 to $240 and can last from 10 minutes to 1 hour.
A visit of at least 40 minutes can accommodate up to 2 people in a family. A 1-hour visit can accommodate up to 3 people in a family.